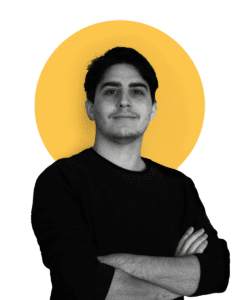 16 /10 /1990
Marche-en-Famenne (BE)
Willing to move
Driving license
Contact:
+32 (0) 483 71 52 80
simone.curzi90@gmail.com
About Me:
I have a great passion for art, communication and strategy. I deeply believe that the meaningful connections born from the encounter between different cultures and people can make the future better and generate the best design process.
I deeply believe in life changes and adaptations. I was an economics student, then a musician, then I worked in a socio-cultural association, I would like to be an art director and one day maybe, why not, a veggie burger.
Last job experiences:
Mars 2017 – present
MJ de Marche | Maison de jeunes
Youth house and concert hall
Marche-en-Femenne, Belgium
Socio-cultural animator – Graphic & communication
www.mjmarche.com

August 2018 – present
Global Health support
Communication and event agency
Liège, Belgium
Graphic designer – Web designer
www.globalhealtsupport.com

November 2016 – Mars 2017
Modom
Architecture company
Ascoli Piceno, Italy
Web marketing & communication
www.modom.com
September 2016 – November 2016
Centro Cucito Ascoli
Sewing machine dealer
Ascoli Piceno, Italy
Web marketing & graphic designer 
www.cucitoascoli.it
Understand market and find suitable solutions
Brand identity

Brand awareness

Marketing strategy

Trade marketing C2B – B2B

Social media marketing

FB Business Manager

Google Analytics

Google Adwords

Web analytics

Email Marketing
Translate idea and written word into images 2D/3D, layouts and videos
Software:
Adobe Photoshop

Adobe Illustrator

Adobe Indesign

Blender 3D

Adobe Premiere

Adobe After-effects

Adobe Animate
Implement brand's values in the web
Strong understanding of UX design principles

Strong experiences with CMS: WordPress (Elementor + WPBakery Page Builder + Gutenberg Editor), Wix, Joomla, Shopify

SEO

SEM

Familiar with CSS and HTML